2M Mr Mullan Room 5
Hello and welcome to our class web page and we hope that you enjoy finding out about all that we do here in Primary Two. Along with teaching our core curriculum subjects such as literacy and numeracy lots of fun things happen in P2 such as Big Toys, Indoor and Outdoor structured activities , Movefit, weekly Play Park sessions, visits to Fire Station ,Farm ,Beach etc..
Our topics this year include :
Families & Relationships - Sept / Oct
Toys - Nov / Dec
Safety & Danger - Jan / Feb
The Farm - Mar / Apr
Water - May / Jun
We have two primary two classes
P2M Mr Mullan assisted by Ciárna Wasson
P2Q Miss Quirk assisted by Stephen Magennis
School Day:
Start: 8.45 am
Break:10.15- 10.25 am
Lunch:11.50- 12.30 pm
Finish: 2.15pm (Monday to Thursday) and 1.00pm (Friday)
Have a look at our news to see what we've been up to!
Latest Photographs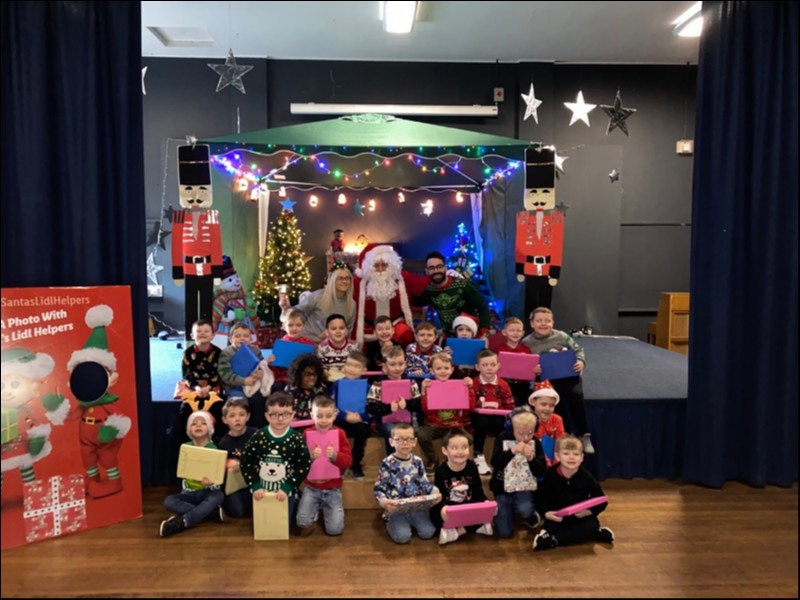 Primary 2M Mr Mullan Room 5 Information
Class Photograph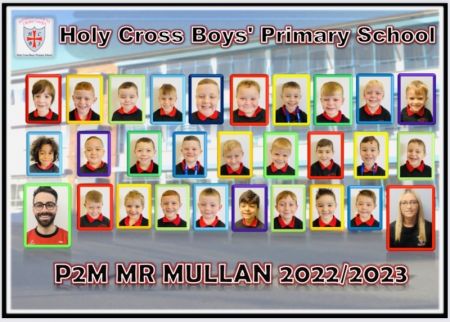 &nsbp;
Latest Videos
P2M Christmas Jumper Parade!
20th Dec 2022
export 1666792340568
20th Dec 2022