Eco Council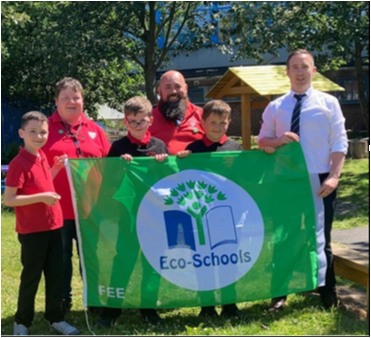 Holy Cross Boys' School have been awarded the Eco Schools Green Flag. This is a recognised reward throughout Ireland and celebrates the ecological achievements of pupils.
Our boys have worked hard implementing environmental changes and behaviours throughout our school and the wider community
We aim to educate our pupils on the importance of biodiversity and how it helps our environment. We want our pupils using the school garden at least once a week and grow more plants around the school.
We aim to instil a sense of pride in our area starting with our pupils and give them the knowledge and understanding of recycling and keeping our area clean.
Outdoor learning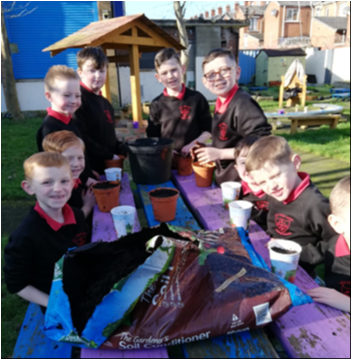 We use our nature garden to conduct outdoor lessons at least once a week (weather permitting). We encourage pupils to plant more seeds and have plants in the classroom.