7H Mr Hawkins Room 20
Welcome to Primary 7H. This is our class web page. We hope you enjoy finding out some of the wonderful activities we do in Primary 7. Primary 7 is such an important year for us. We have our Transfer Test, our Service of Commitment and Light and we look forward to our Sacrament of Confirmation. We are also looking forward to our school Transition Week, where we become Year 8 pupils for the week. Have a great time checking out our page.
Our topics this year include:
An Gorta Mor
The Romans
Incredible Journeys & Evolution
Teaching Staff:
Mr Hawkins
Classroom Assistant:
Miss Ciara Clarke
School Day:
Start: 9.00am
Break: 10.45am – 10.55am
Lunch: 12.30pm – 1.10pm
Finish: 3.00pm (Monday – Thursday) 1.15pm (Friday)
News
28th Sep 2023
P7H celebrated Eurpoean Languages Day 2023, by enjoying some French baguette and...
Latest Photographs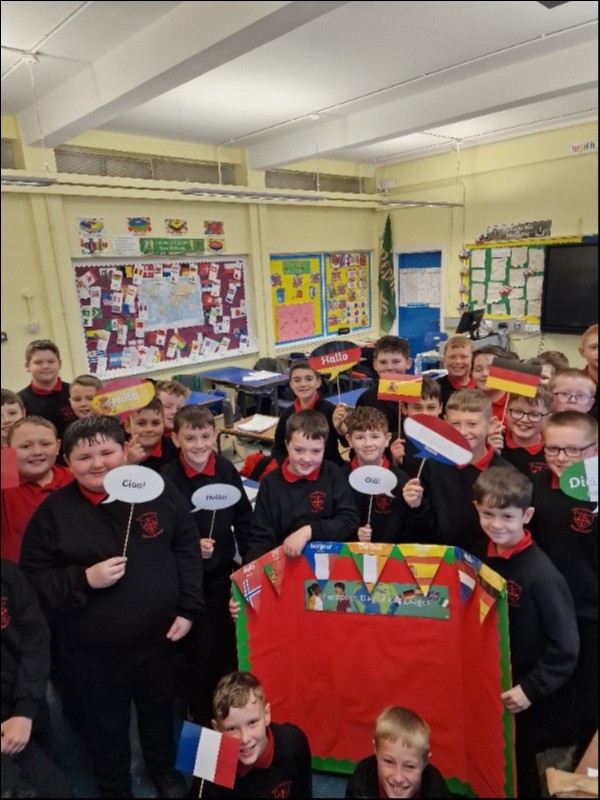 Latest Videos
European Languages Day
28th Sep 2023
P7H Curriculum Meeting
31st Aug 2023
P6 100m Sprint Race
25th May 2023