ICT in Holy Cross Boys' PS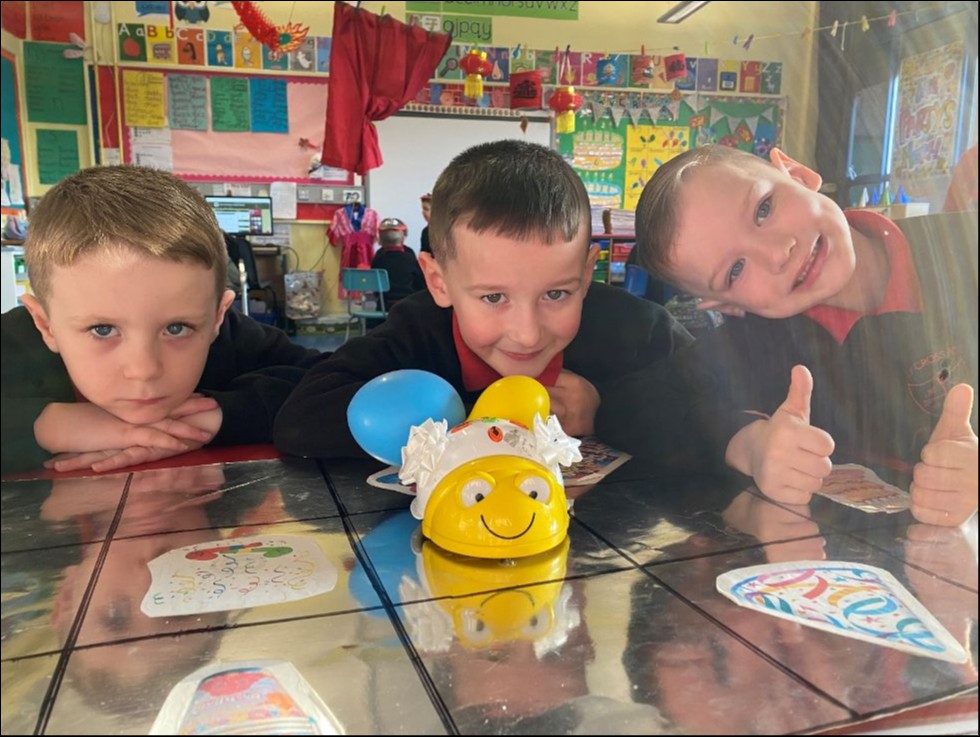 ICT is very important in Holy Cross Boys'. It permeates all subjects and has an impact on education in all of our classrooms. Each classroom has an interactive Smart Board to help bring the curriculum alive and interactive for the pupils. Each year group has a bank of iPads which are available to help reinforce learning throughout the day and to allow the older pupils the freedom to research and present their learning to their peers. We have a top of the range ICT suite with access to 25 desktops and laptops for the children to work on. Other technological assets include Beebots, Probots and Spheros which allow the children to program devices and begin coding.
From Primary 1 to Primary 7 the pupils are taught ICT skills through a series of CEA tasks which they receive accreditation for before leaving in P7. They learn skills using a series of 'Desirable Features' which are outlined below.
Computational Thinking and Coding (Interactive Design)
Digital Art and Design (Working with Images)
Digital Audio (Music and Sound)
Digital Storytelling: Film and Animation (Film and Animation)
Digital Storytelling: Presenting (Presenting)
Digital Storytelling: Publishing (Desktop Publishing)
Managing Data
All pupils leaving Holy Cross Boys' PS leave with a very deep knowledge and experience of ICT and computing.